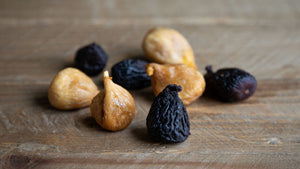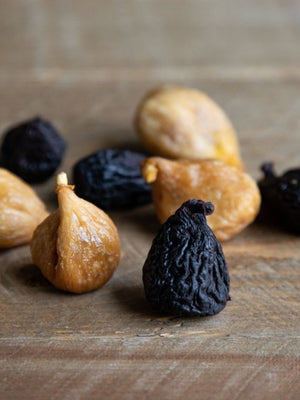 Let us grow your business with our figs.
San Joaquin Figs, Inc. is a full service fig plant – we carry a complete line of dried fig products for individual consumers as well as distributors, retailers and manufacturers.

All our products are gluten free, certified Kosher and most are available certified organic. California dried figs are a hot commodity, so we sell out of most products before the end of each crop year. Each year's crop is ready around the middle of September.
Contact us for availability!

We offer an array of manufacturing capabilities to fit your needs.

Food Safety
Food Safety is paramount at SJF. Our facility and practices exceed Food Safety Modernization Act standards. We have strict internal product specifications, and all products are tested and found to meet our safety and quality standards before they are shipped out. We are inspected randomly 3 times a year by the DFA of California. We are GFSI accredited and are audited yearly for SQF 2000 Level 2. Each item has a HACCP plan and we utilize state of the art equipment for foreign material detection and removal. You have a brand to protect, and at SJF we understand that and want to partner with you to provide a product that meets all your needs.
Our materials are ethically sourced. We work with each of our ingredient and material suppliers to ensure that our ethical standards are aligned. We are committed to conducting our business with integrity, social responsibility and in a manner consistent with legal requirements and ethical standards. We also maintain membership with Sedex, a not for profit membership organization dedicated to driving ethical improvements in global supply chains.