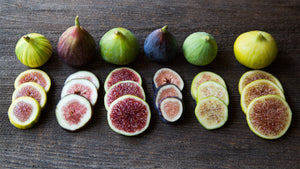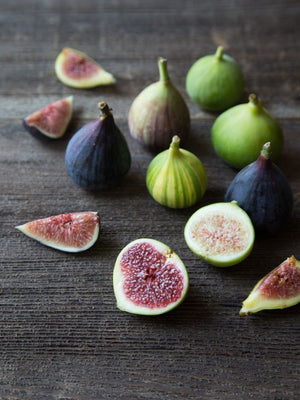 As a family owned company, we firmly believe in supporting likeminded companies that have similar values and goals for the future of farming. We do this by meticulously sourcing as many ingredients as possible from family-owned farms in California. We value sustainable practices that promote being stewards of the land in order to preserve farmland and ensure farms continue to flourish for generations to come. 
Meet some of these awesome family-owned farms!
Taylor Brothers Farms
We source our prunes from Taylor Brothers Farms, who are the world's largest organic producer and global distributor of prune products. Taylor Brothers Farms began in the 1900s when their grandfather started farming in Sutter County and passed that down to his son. His son and family continued farming a variety of fresh fruit and were involved in every process from planting to harvesting to managing the fruit stand on Highway 99. Richard and John (the Taylor brothers) decided to focus all their efforts on growing the sweetest, juiciest California prune. Growing their family farm beyond a fruit stand was once a wild dream that they have brought to fruition and far beyond exceeded every expectation!
California Dried Fruit Inc.
California Dried Fruit Inc. began as a family farm growing raisins in the early 1900s. The family has grown a variety of fruits for five generations in the Central Valley. The company was successful in developing an innovative process that was advantageous in using their heritage as a dried fruit processor to bring value-added packaging and processing to basic raw ingredients leading the company to become a grower and packer of dried fruits. We are proud to say that different variations of raisins and blueberries are supplied to us through California Dried Fruit Inc.
DeRuosi Nut
The gorgeous red walnuts found in our trail mixes are acquired from DeRuosi Nut, a walnut processing facility located in the Central Valley. It all began when Michael DeRuosi Sr. purchased a fruit dehydrator and began processing raisins, apricots, prunes, and walnuts. Michael DeRuosi III began helping his grandfather run the plant. Eventually he and his grandfather partnered together, focusing solely on walnuts, and formed DeRuosi Nut. Over many years, the company has expanded into a business with a great reputation as one of the premier walnut processors in California.