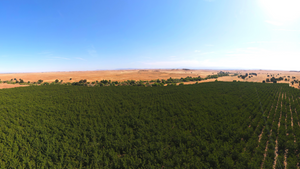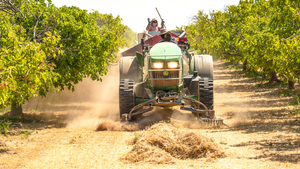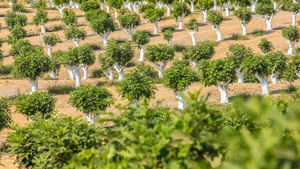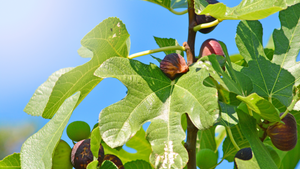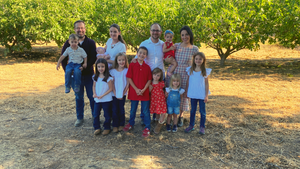 From Our Family
To Yours.
Hi, we're Nutra Fig!
We are a third-generation family-owned company in the Central Valley. We're proud to be California's largest dried fig grower-processor.
How it started.
Roy Jura and his son Keith – both life-long members of the California fig industry with extensive backgrounds in farming and processing - founded the company in 1989.
San Joaquin Figs quickly established itself as an industry leader by consistently producing top quality fig products using a "customer first" philosophy. Today, we pack a complete line of California figs under our Nutra Fig brand.
Growing in California.
San Joaquin Figs is the only independently owned fig-processing company with its own source of supply, owning over 1,000 acres of figs, of which 320 acres are farmed organically. The acreage includes all of the major commercially grown varieties. 
Still family owned.
"100 years ago, my grandfather took the old world knowledge and tradition of Italian farmers and created something new right here in the Central Valley of California. Today, we proudly continue this tradition and farm over 1000 acres of figs. As an Italian American, figs were a part of his cultural heritage but Michele paved the way for his son, his grandchildren and his great grandchildren to continue the tradition of cultivating this amazing fruit." - Owner Keith Jura 
"Growing figs is something I can feel really good about. As a mom, I'm always trying to make sure my kids are getting lots of healthy food in their diet. One thing about figs that is great is that they are packable and transportable, they are naturally  preserved as a dried fruit so you can just have them." - Owner Nichole Chomicki
Our product offerings.
San Joaquin packs a complete line of California dried figs, which includes consumer packages, bulk and industrial products-all packaged under the Nutra Fig label. The company also processes and markets organic figs, which is a market segment experiencing rapid growth. More recently, we have begun creating other snacks like Fignuts- fig and nut bars and carefully curated trail mixes for your pleasure!

Sustainability all day long.
We make sustainable practices a priority. Here are some ways we practice sustainability.
Growing sustainably.
Our solar field runs our irrigation pumps.
Rather than using herbicides for weed control, we practice mulching and mowing.
Over half of our figs are organically farmed.
Sub-surface irrigation and drip irrigation reduce water use and water loss.
We don't till the soil of our fig orchards after they are planted. Instead, the soil is cultivated to encourage the growth of naturally occurring nitrogen fixing microbes. This helps reduce water from dropping through the soil too quickly, reducing the overall irrigation demands, and reduces the need for fertilizer, keeping a healthier tree that lasts longer.
A naturally occurring spring and a river on our property are main water sources. These help maintain and recharge our groundwater level.
The crops we plant are carefully assessed against water resources, to ensure our water demand is at equilibrium with our water supply.
We want to farm for another 100 years in California and water sustainability is the most important part of that plan!
California Almond Sustainability Program.
We use the California Almond Sustainability Program to assess sustainability practices at our almond orchards each year to learn about new practices which we might be able to adopt.
We strive to use the most efficient irrigation technology and methods like micro irrigation drip lines for minimal water loss to evaporation or percolation past the root zone. Annual reviews for distribution uniformity and pump efficiency are conducted to ensure efficiency is being maintained. To ensure the right amount of water is used at each field we have installed soil moisture monitoring probes.
As part of our fertility program, we use nitrogen alternatives—adjuvants to improve soil health and nutrient availability and uptake by root systems.
In partnership with Seeds for Bees, we planted almost 50 acres of honeybee forage. This helps improve pollinator health by providing additional pollen sources for bees, which play a key role in the production of 35% of the world's crops. The cover crop also improves soil health with organic matter, is beneficial for soil structure, and reduces the need for applied nitrogen because of nitrogen fixing plants in the cover crop mix.
We partnered with Monarch Joint Venture to plant 3 acres of Monarch butterfly food source plants—milkweed plant species that are native to our region of California.
In order to minimize the use of herbicides we mow 50% of the orchard floor rather than blanketing with chemical control.
We minimize the use of pesticides by using cultural methods that include the removal and destruction of mummy nuts to lower the following year's navel orangeworm population and maintain orchard perimeters to reduce the need for miticides.
Here at San Joaquin Figs, we love to find new ways to be more sustainable so that our legacy can continue on for generations to come.